Isolating isn't as boring as it sounds, all you need is some inspiration. At GimmeNow we are passionate about making the most of every situation, saving you time and giving you access to everything you need, when you need it! Whatever iso project you decide on, make it a fun one!
1. Exercise
For way too long now, we have been blaming COVID lockdowns for our depleting fitness levels and increased folds – or maybe it was just me. I'm sure with little to no restrictions left, we are back to a more active lifestyle – maybe. Even when there's a need to isolate, you can continue to be active at home, whether you follow YouTube fitness videos or use an app, like the 30 Day Fitness Challenge (make that 7 days please), you should track your progress with the latest smartwatch or fitness tracker and celebrate your achievements.
2. Be creative
Ever wanted to be an artist? These days, anyone can be, by using amazingly easy online design sites like Canva. Create your kid's next birthday party invite, or the next milestone birthday invite, or even a simple social media post and look oh-so-professional.
If you're up for a challenge and want to go all out – trust me, once you start, you can't stop – try using a Cricut. Make your own t-shirt designs, mug designs, cake toppers… everything. You can't see a plain t-shirt in the same way ever again.
3. Home 'auto' improvements
Imagine being able to turn lights on / off automatically (save a bit on electricity on those Christmas lights, except on Christmas eve) or with a single tap on your phone; see who is ringing the doorbell or shout "Hey Google" to turn the volume down. You might even want to see what your pet is doing downstairs, while you're in the bedroom recovering, with a pet cam. GimmeNow has something high tech for every room.
4. Start a podcast or YouTube channel
If you have a topic you're passionate about or love to talk about and would like to share it with everyone, this is the thing for you. Learn how to setup your very own podcast. All you need is a computer with a camera, microphone, headset and maybe even some ring lights (they look cool).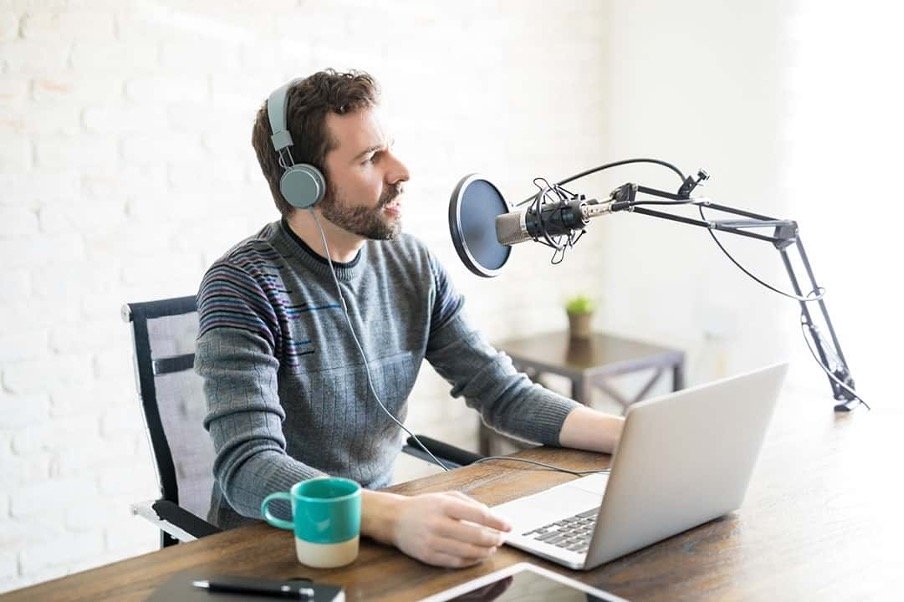 5. Create a photo album
All the family holiday photos from eons ago, the kids' birthday photos, are they still on your phone? Maybe? Might take a few minutes to scroll through them though. Time to 'Favourite' some of them, compile them and have them printed to share (or prepare for their 21st Birthday *evil cackle*). There are plenty of online services available to upload the photos and have them printed and delivered, such as SnapFish or Officeworks. With so many wonderful memories stored on your phone, don't forget to backup regularly so you don't lose them in years to come – like when I 'lost' my phone during a cruise *still hurts*. Get a portable storage drive or many to backup those photos.
6. Learn to…
These days you can learn to do anything either through YouTube or apps.
The choices are endless. Just make sure you have a smartphone or tablet, and obviously the instruments if required.
7. Home salon
Remember the days when there were no hairdressers, and we all became experts (so we'd like to believe) – well the kids didn't complain, right? Take this time to hone those skills and take it to the next level – perhaps perfecting styling skills or those beard grooming skills, GimmeNow has got you sorted with new hair tools for every occasion.
8. Home Barista
Become a Barista in your own home and master latte art like a pro. You will need a manual espresso machine and your fave roasted coffee beans to begin. There are millions of tutorials on YouTube to get you started.
9. Catch up on reading
Pick up that book you've been wanting to read for ages or be inspired by a new book. You might enjoy fiction, a biography or the latest mystery. Whether turning the pages of a paperback or grabbing the latest e-book reader, which ever you prefer, being in isolation is the perfect time to put your feet up and get lost in words.
10. Spring cleaning – anytime
Do a Marie Kondo on your space and de-clutter. The idea is to keep everything that brings you joy or has a purpose – everything else must go. While tidying, invest in a steam cleaner and give everything a deep clean. Steam cleaners give you all the hygiene of steam, and the flexibility of a vacuum cleaner. Don't forget to make it fun!
Alternative #10 – coz cleaning can wait?
Catch up on some Netflix or Disney+ and binge watch EVERYTHING! We recommend setting up a mini projector in the bedroom, close the door, lie in bed and chill.
GimmeNow delivers what you need, when you need it, within 2 hours. There's no more waiting days or weeks for your online order to arrive. Our local shoppers are ready and waiting for your order to make your time in isolation enjoyable.